Journalist & Documentary-Maker
Starting my broadcast journalism career as a Researcher for BBC World News in London, for a six-part documentary series about human trafficking, I went on to work as a Producer/Director making new features and documentaries for Reuters, China Central TV (CCTV) and Press TV across Africa, in the Middle East and in Europe.
My documentary, 'Mother Liberia' about the controversial election of Africa's first female head of state following the Liberian civil war, screened at the Al-Jazeera International Documentary Film Festival and 'Sankara's Ghost', which covered the aftermath of the uprisings that overthrew Burkina Faso's president, was nominated for Best Documentary at the Kalasha International Film and Television Awards.
I launched the independent multimedia project, Stories of Survival, to give a voice to survivors around the world. It took root in Nairobi, Kenya, and transformed into a media-tech start-up based in Los Angeles, California, where it gathered a social media following of nearly a quarter of a million people.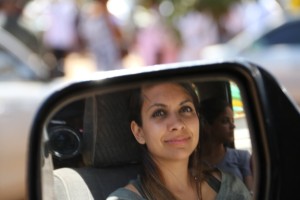 My career began as a News Reporter and Editor on regional newspapers, in England. As Content Editor of the Surrey Mirror, I re-branded the newspaper and launched the news group's website, accelerating readership and leading the Surrey Mirror to win the Newspaper of the Year Award for London and Southeast England.
Before I started reporting, an interest in people and technology led me to do a BSc (Hons) degree in Psychology & Artificial Intelligence at Birmingham University, after which I completed a National Council for the Training of Journalists (NCTJ) qualification in Newspaper Journalism.
While covering stories around Africa, I lived in Nairobi for three years, exploring the region my parents, along with my grandparents, fled as refugees under Ugandan president Idi Amin's iron fisted rule. After moving back to England where I was born and brought up, I am now in California making documentaries.