Journalist & Documentary-Maker
I have produced over 15 documentaries in seven African countries.
With five years of newspaper journalism experience and six years of working in international television, my work includes interviews with Liberia's former child soldiers, witnessing the protest that overthrew Burkina Faso's President and speaking to Rwandan genocide survivors.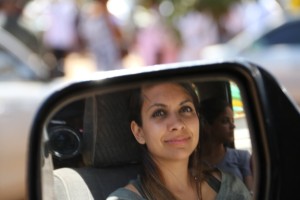 My career started as a News Reporter and Content Editor on regional newspapers in England for five years. An interest in people led me to do a Psychology & Artificial Intelligence degree at Birmingham University, followed by a Newspaper Journalism qualification accredited by the British National Council for the Training of Journalists.
But wanting to reach a wider audience and report on human rights issues I became a documentary researcher on Working Lives: Human Traffic, a six-part series about modern-day slavery, which broadcast on BBC World News. I went on to present and produce documentaries for Press TV's current affairs programme, In Focus, mainly reporting from Israel and the occupied Palestinian territories.
Around two years ago, I relocated to Nairobi, Kenya from London. This was a one-way ticket to tell stories about rich cultures, grace in poverty and the diversity on Africa's red earth. My parents and grandparents are from Uganda so the continent was familiar to me. I worked on CCTV's Faces of Africa series and made features for Reuters' Africa Journal programme. In each report, I hoped the passion and emotion of the characters would burst out of the screen, powerfully touching and inspiring viewers.