Journalist & Documentary Producer/Director
I have over a decade of experience as a journalist and documentary producer/director in Africa, Europe, the Middle East & the USA. Starting out as a news reporter and content editor for newspapers in the UK, I moved in to news and documentaries for outlets including BBC World News, Reuters and China Central Television.
During the 2020 US Election, I produced live and short daily news reports for RAI TV (the Italian Broadcasting Corporation) focusing on racial justice, systemic racism, minorities, local heroes who fight the system and how COVID-19 had a deeper impact on Black Americans and minorities.
Previously, while I was working on six-part BBC World News documentary series, Working Lives: Human Traffic, I reported on women trafficked from Tanzania to England to work as maids and underground child labour clothes factories in India.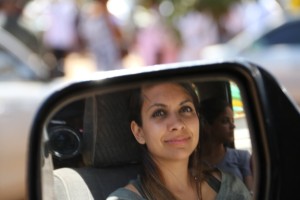 Covering stories in Africa has always been my passion. I moved to Kenya from the UK, to base myself in the region my family fled as Ugandan refugees in the 1970s, I produced/directed documentaries on sociopolitical topics around the continent. Mother Liberia and Sankara's Ghost were shortlisted for Best Documentary at the Al-Jazeera International Film Festival and the Kalasha International Film & Television Awards. While making films, I also reported in eight African countries for Reuters' news video service, Africa Journal.
My independent work includes producing/directing Shine Your Light, a short documentary about inspiring everyday Kenyan women for International Women's Day with an all-female crew in Nairobi and creating a multimedia technology platform with California-based software engineers to tell survival stories globally.
The Stories Of Survival project aimed to connect survivors through their stories to advocate healing and empathy. Based in San Francisco, it grew with journalists from around the world sending in content for publication. Passionate about the idea, they narrated personal stories not appearing in the mainstream media.
I have a BSc (Hons) Degree in Artificial Intelligence & Psychology from The University of Birmingham and a postgraduate National Council for the Training of Journalists (NCTJ) qualification in Journalism.