Journalist & Documentary Producer/Director
I have over a decade of experience in journalism and documentary production in more than 10 countries. Starting out in print journalism for newspapers in England, before moving to broadcasting, I used the writing and news gathering skills I learnt as a reporter and editor to create compelling video content for BBC World News, Reuters and China Central Television.
I moved to Nairobi from London to be based in the continent my family fled as refugees. Working from seven African countries, I produced and directed compelling television documentaries on social and political topics, two of which were nominated for Best TV Documentary at film festivals. I drew on my background working on and managing news desks to source newsworthy content for Reuters' news video service Africa Journal while making films.
Going back to the continent of my ancestors uncovered my personal passion for storytelling and provided the resilience to report in war torn and politically unstable regions.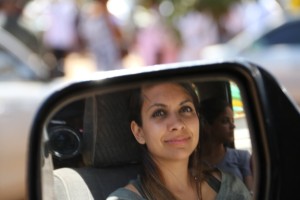 My work documenting human suffering in Israel and Palestine covered the conflict in an in depth way rarely seen on the mainstream news.
Previously, while working on a six-part documentary series about human trafficking for BBC World News, I gathered exclusive content including a raid on a child labour clothes factory in India and women trafficked from Tanzania to England for domestic servitude.
The independent projects I have embarked on include producing/directing a short about Kenyan women for International Women's Day with an all-female crew and a mobile storytelling platform developed with two California-based software engineers to tell survival stories across the globe. It aims to connect survivors to advocate healing and empathy through personal survival stories.
I have a BSc (Hons) Degree in Artificial Intelligence & Psychology from The University of Birmingham and a postgraduate qualification in Journalism.